Secure Internet Browsing
Spiderinabox
is a project I did to make an out of the box solution for secure browsing on my Mac. What you get is a basic preconfigured installation of OpenBSD prepared as a VirtualBox image loaded with Firefox and a few scripts and programs to launch it and invoke Firefox over a secure connection. The visualisation of Firefox is done on the OSX side using XQuartz, so you don't need to exit your working environment and switch between OSX and OpenBSD.
So Firefox runs encapsulated in OpenBSD and doesn't have access to OSX in any way. You don't need to worry about installing a virtual machine and such.
I don't have the possibility to test this on anything else than my MacBook. If you get this running on a different OS, than please let me know at milan.kazarka.office(at)gmail.com
Installation:
Download and install XQuartz.
xquartz.macosforge.org
Download and install VirtualBox.
www.virtualbox.org
Download
and extract spiderinabox.
sourceforge.net/projects/spiderinaboxnabox/
Double-click on the RUNME script.
First VirtualBox launches OpenBSD.
This may take a minute.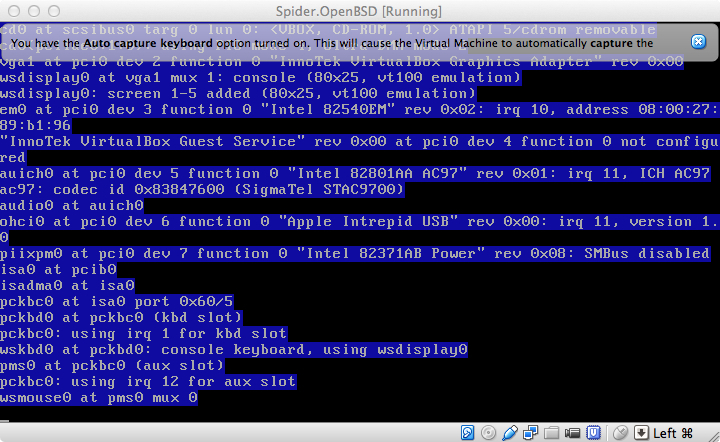 Then Firefox is launched on OpenBSD and displayed on OSX.
This may also take a minute.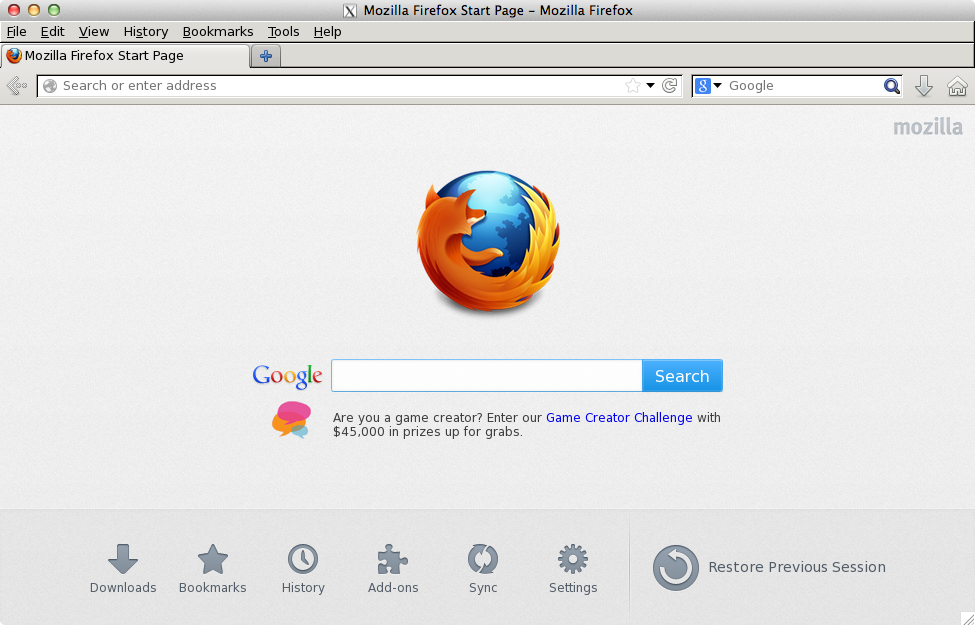 To turn everything off I recommend closing the OpenBSD window and selecting 'Send the shutdown signal'.